The Fulbright FLTA Program is a nine-month, ECA-funded, non-degree program. Applicants should either be current English teachers and/or in their final year at an institution of higher education studying to be an English teacher and/or have a diploma in Teaching English.
The program provides early-career teachers of English an opportunity to refine their teaching skills increase their English language proficiency and extend their knowledge of the society and culture of the United States while teaching their native language to U.S. students and strengthening foreign language instruction at U.S. colleges and universities.
Fulbright FLTA participants also interact with their host communities in conversation groups, extracurricular activities, and community outreach projects. Fulbright FLTA participants must return to their home countries upon completion of the program.
Provided By: The Fulbright Program, the U.S. government's flagship program in international educational exchange was proposed to the U.S. Congress in 1945 by then freshman Senator J. William Fulbright of Arkansas.
Key Details:
Award Amount: Tuition scholarships, travel, health insurance, and monthly maintenance
Number of Awards: Varies
Requirement: TOEFL or IELTS
Submission Categories: Online
Application Deadline: June 1, 2019
Who May Enter:
To be eligible to apply, applicants must:
Applicants must be teachers of English or in training to become teachers of English, and at a minimum must possess the equivalent of a U.S. Bachelor's degree by June 2020 to allow time to submit an official transcript prior to the start of the Fulbright FLTA Program.
Fluency in English is mandatory, demonstrated by a score of no less than 550 (paper-based TOEFL); 213 (computer-based TOEFL – CBT); 79-80 (internet based TOEFL – IBT) or 6.0 (overall score International English Language Testing System – IELTS).
Applicants must demonstrate maturity, dependability, integrity, and professionalism. Material misrepresentation (e.g., plagiarism) at any time during the application or grant period is grounds for selection withdrawal or grant termination, as well as ineligibility for future participation.
Applicants must be residing in their home country throughout the nomination and selection process.
Due to the structure of the Fulbright FLTA Program, FLTA applicants are young, early career educators capable of succeeding in the dual role of teaching assistant and student.
They must be open to living with their U.S. student peers in undergraduate or graduate level campus housing and also engaging with faculty and staff with maturity and professionalism.
Related Fields: Anthropology, Area Studies, Arts, Communications, Computer Sciences/Technology, Education, Education Rural, Education Teacher Training, Educational Administration, Educational Psychology, Educational Technology, Humanities, Languages, Literature, Social Sciences, Social Work, and Sociology.
Fulbright FLTA participants are required to return to their home countries upon completion of the nine-month program.
Fulbright FLTA participants may assist in or teach up to twenty hours of language classes a week and are required to enroll in at least two courses per semester, one of which must be in U.S. Studies. The remaining coursework should relate to their careers in English language teaching. Fulbright FLTA participants will also be expected to facilitate cultural events, language clubs, and language tables.
Fulbright FLTA participants will be required to attend a U.S.-based orientation sponsored by ECA during the summer of 2020 before arriving at their host institutions in August.
Fulbright FLTA participants will also be required to attend a mid-year enrichment conference in the United States, hosted by ECA and coordinated by the Institute of International Education (IIE), to share and discuss foreign language teaching best practices and their current teaching experiences with other Fulbright FLTA participants.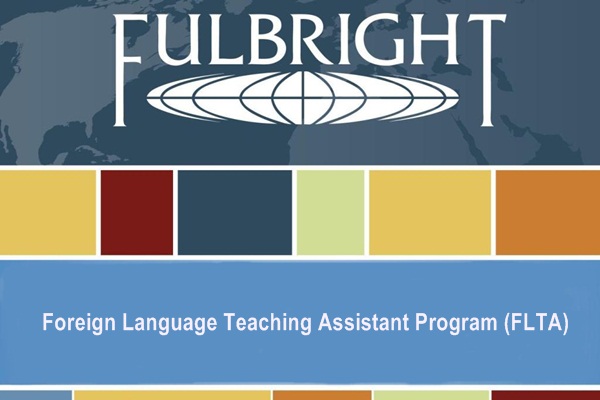 Application Procedure:
To participate, participants need to download the application by the link http://fulbright.ru/files/FLTA%2020-21%20Application%20Form.pdf
Electronic and paper documents must accordingly be sent:
To email address: info@fulbright.ru (for electronic documents) Subject of the letter: "Applicant's last name_FLTA 2020-21"
To postal address: 107031 Moscow (for paper documents) Passion Boulevard 8A, Institute of International Education, FLTA 2020-21
Required Documents:
Award Description:
Fulbright Program will pay for travel, health insurance and monthly maintenance of the selected candidates.
Institutions, where the FLTAs are placed, provide tuition scholarships for the required coursework.
For all questions, contact FLTA Program Specialist Olga Petrova:  +7 (495) 966-93-53, info@fulbright.ru (in the subject line please indicate "FLTA 2020-21")